ARIS Process Mining Enterprise
Get all the functionality needed to implement enterprise-wide process mining initiatives and embed continuous process mining into your organization's DNA.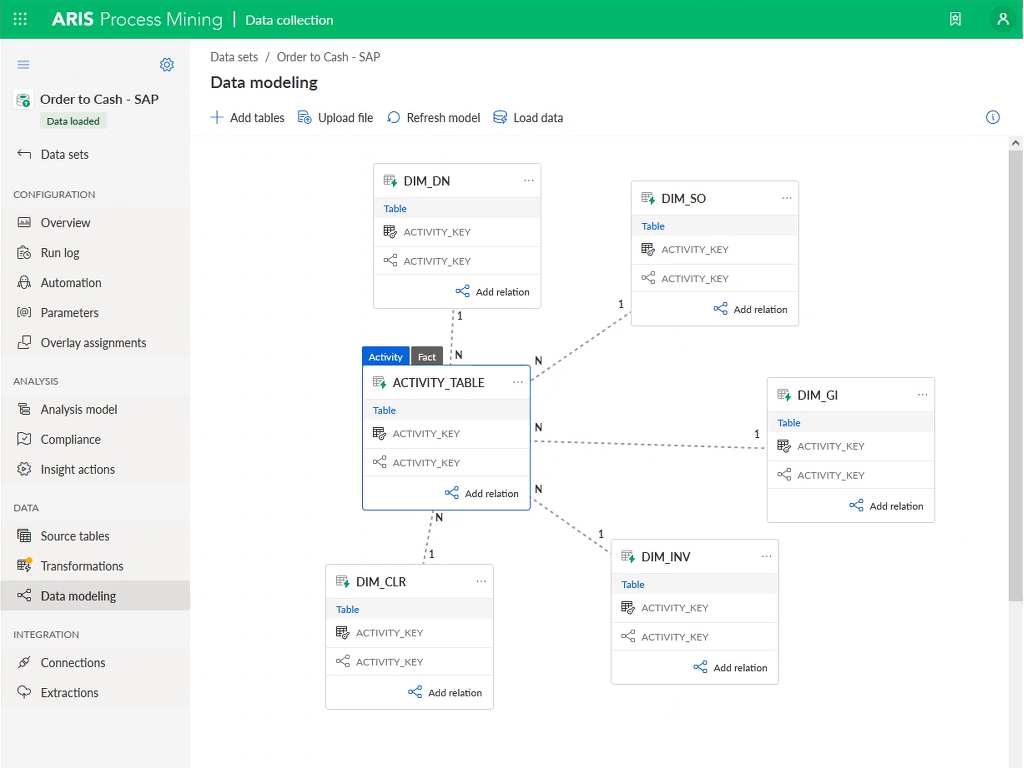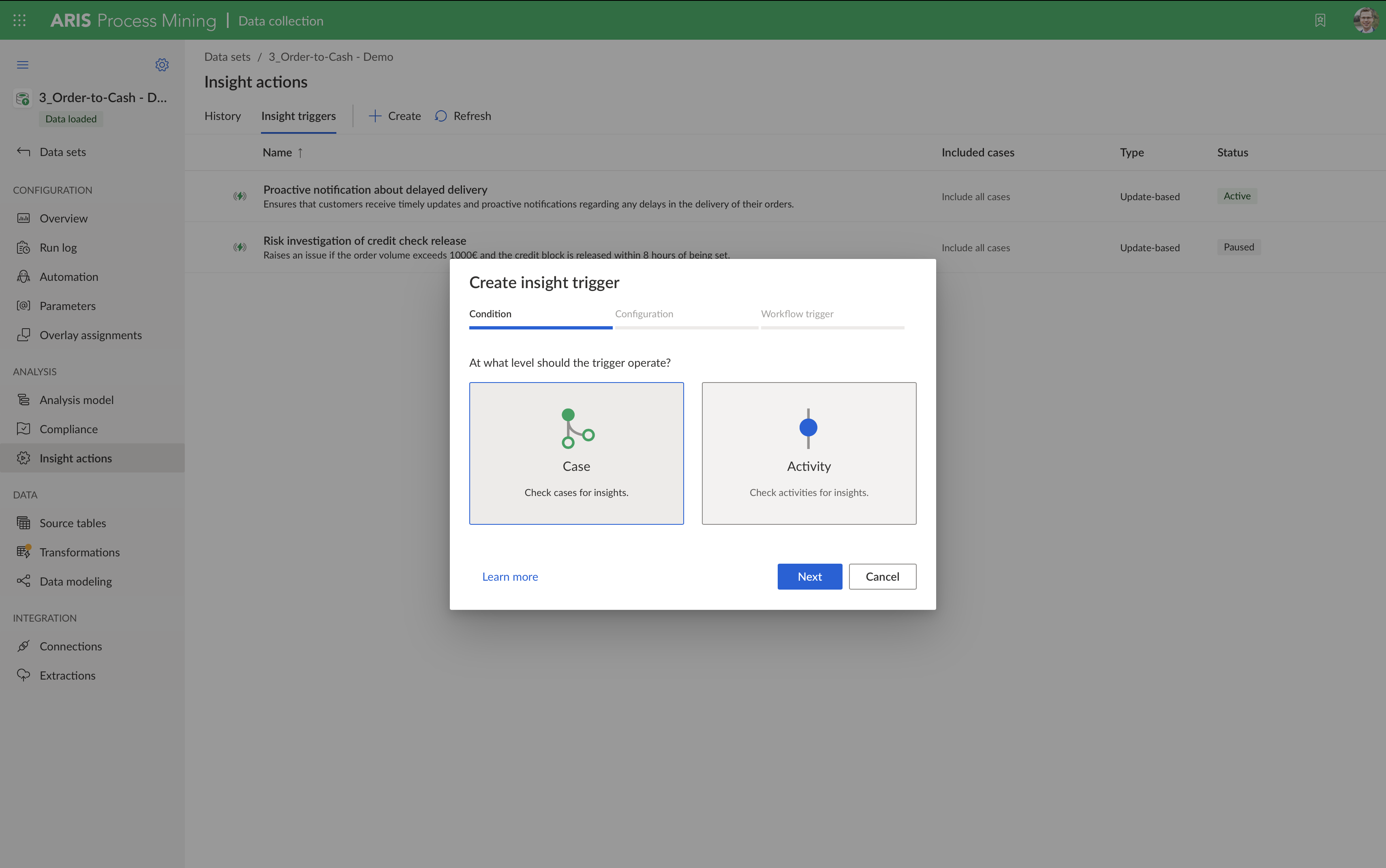 Trigger actions in any application based on process mining insights
By defining insight triggers that automatically initiate actions when a process characteristic is detected, businesses can save time and resources by automating repetitive tasks. Additionally, Software AG's webMethods.io integration platform offers a wide range of more than 450 connectors, allowing users to trigger actions in any of their applications.
Optimize your workflows with the insight-to-action feature and stay ahead in today's fast-paced business environment.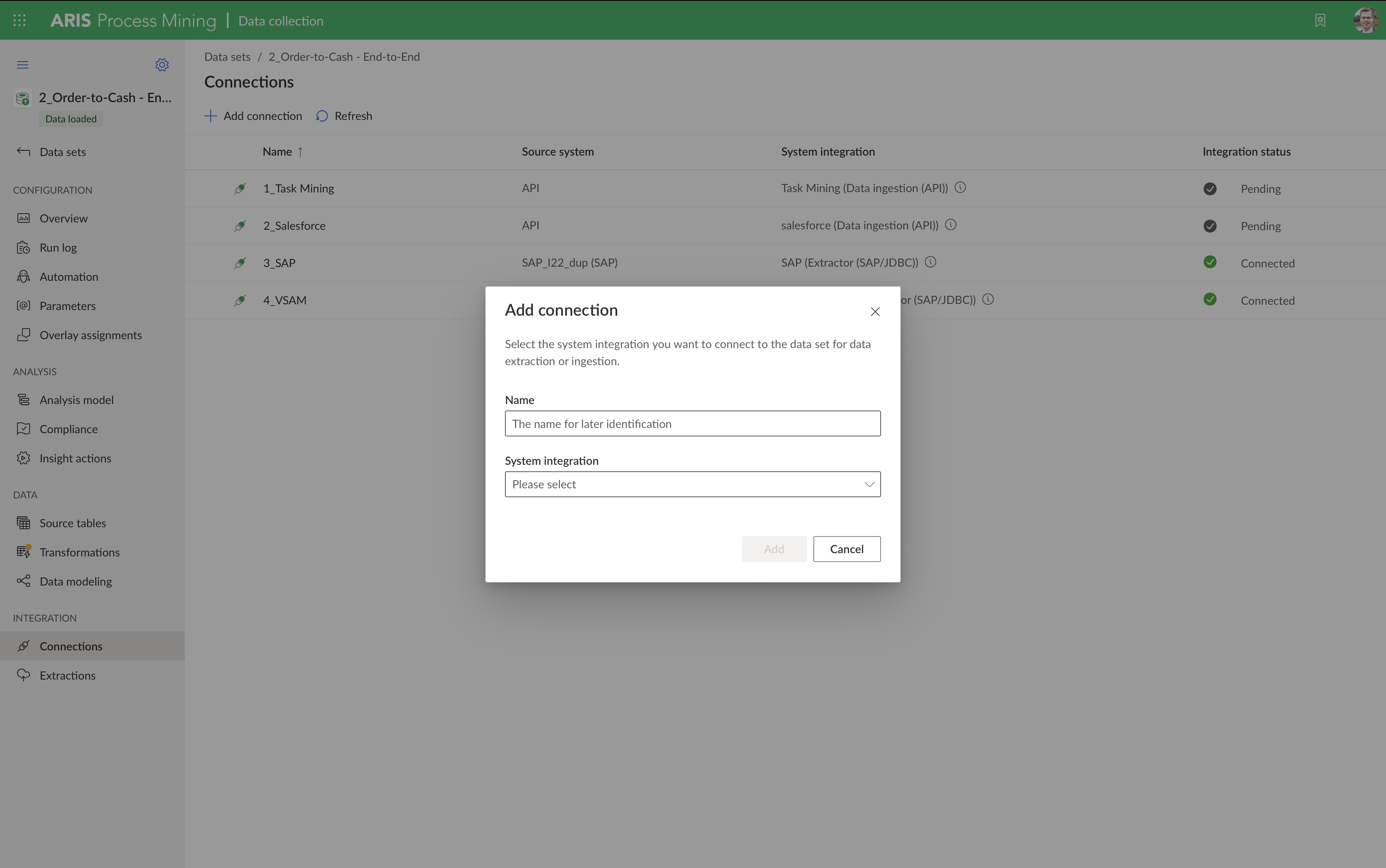 Easily integrate with any data source
Integrate your process mining project with any data source by leveraging the generic JDBC and SAP process extractor to extract data from a wide range of databases.
With an extended data connectivity option including the Data Ingestion API, JDBC, and SAP extractor, you can seamlessly access and integrate data from multiple sources. Send your data to the Data Ingestion API using one of the 450+ connectors available in our webMethods.io integration stack for a streamlined and efficient process.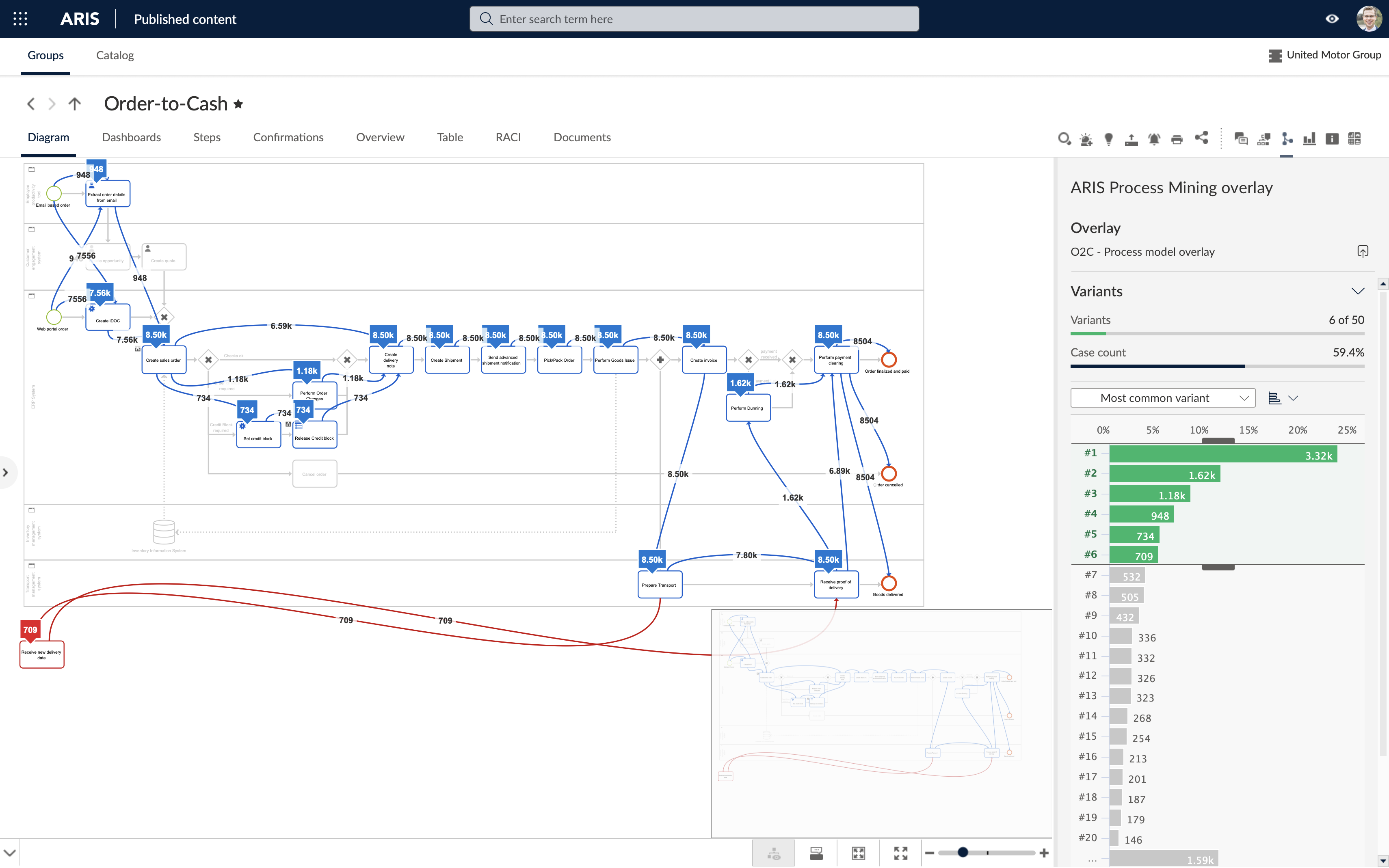 Make data-driven decisions
Unlock valuable insights and drive real value by making data-driven decisions. Overlay KPIs and visualize variants directly into your ARIS BPA for a comprehensive view of your processes.
Use this data to initiate change requests, eliminate bottlenecks, and optimize your workflows for better performance.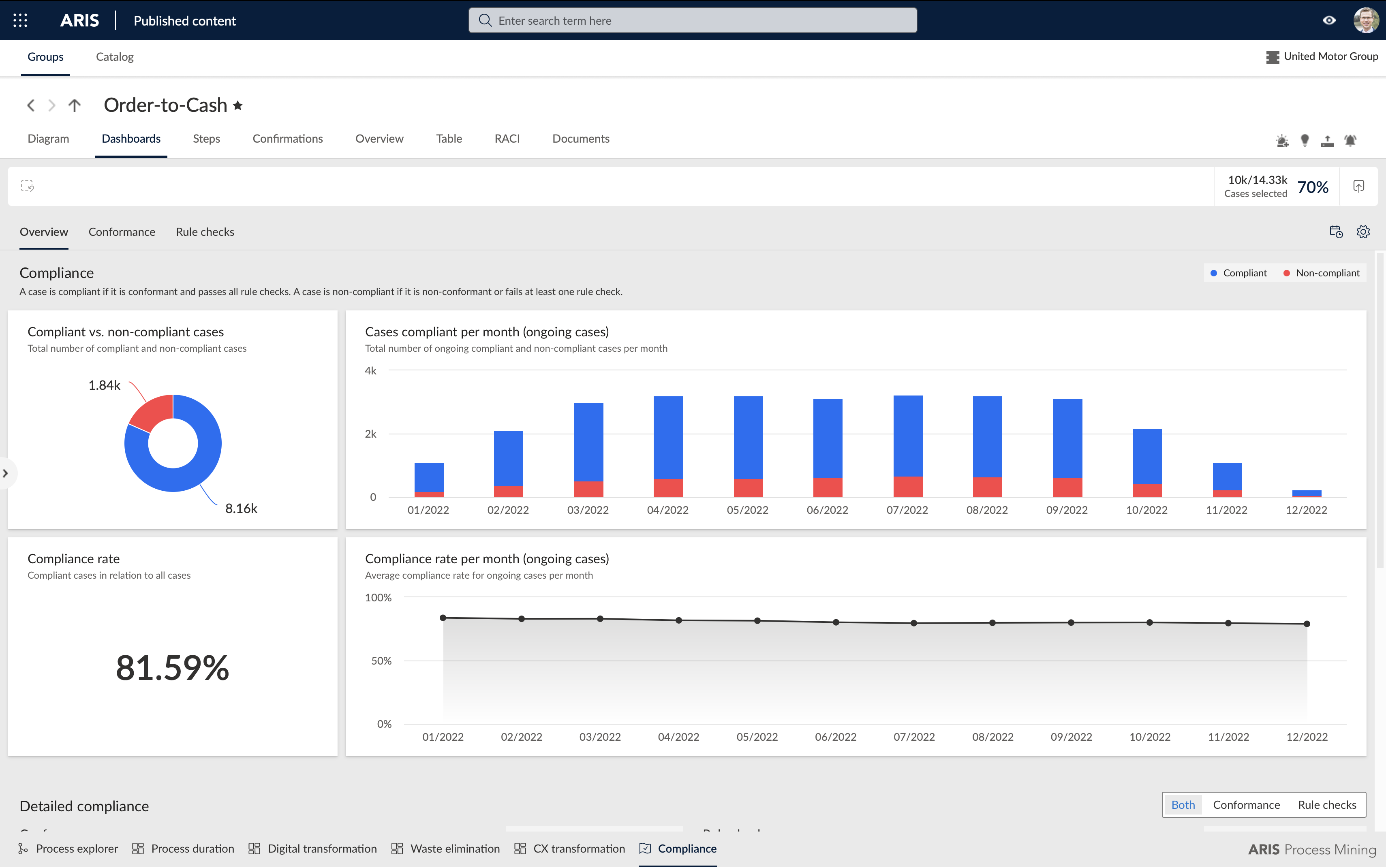 Tightly integrated process mining and modeling
With an integrated transformation platform, you can gain fact-based, data-driven process insights as well as seamless planning and rollout capabilities to turn plans into actions and ultimately measure results.
User types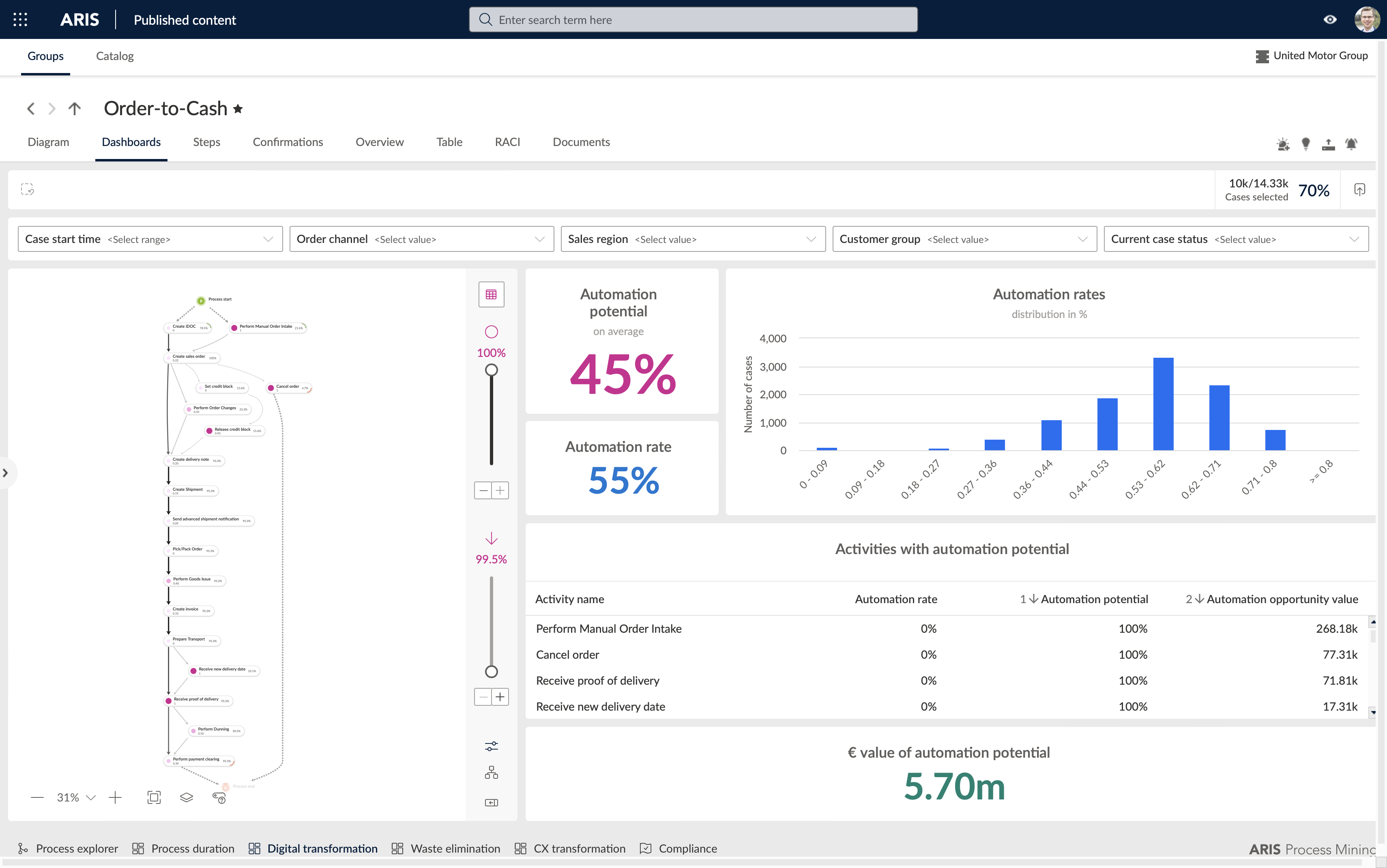 Viewer
A viewer views pre-built dashboards and reports, which provide them with insights into the organization's processes and help them understand how to perform their job more effectively.
Optimize the work processes with the provided information and make data-driven decisions.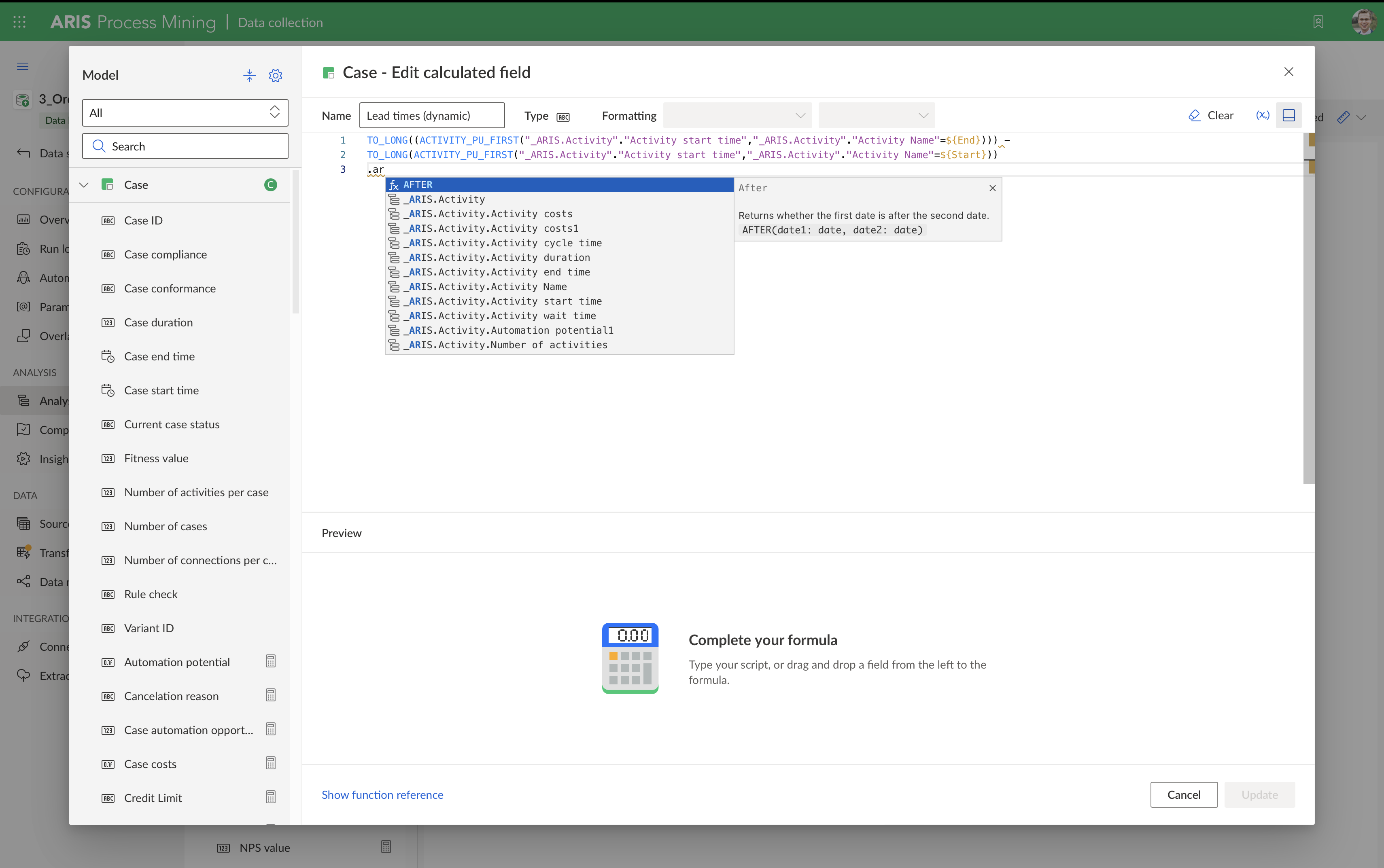 Analyst
An analyst performs advanced data analysis, manages data models, and configures data integrations. Analysts are responsible for managing and optimizing the process mining workflow within an organization and have therefore the ability to quickly import process data via CSV files.
Build powerful analyses and gain valuable insights to improve efficiency and productivity.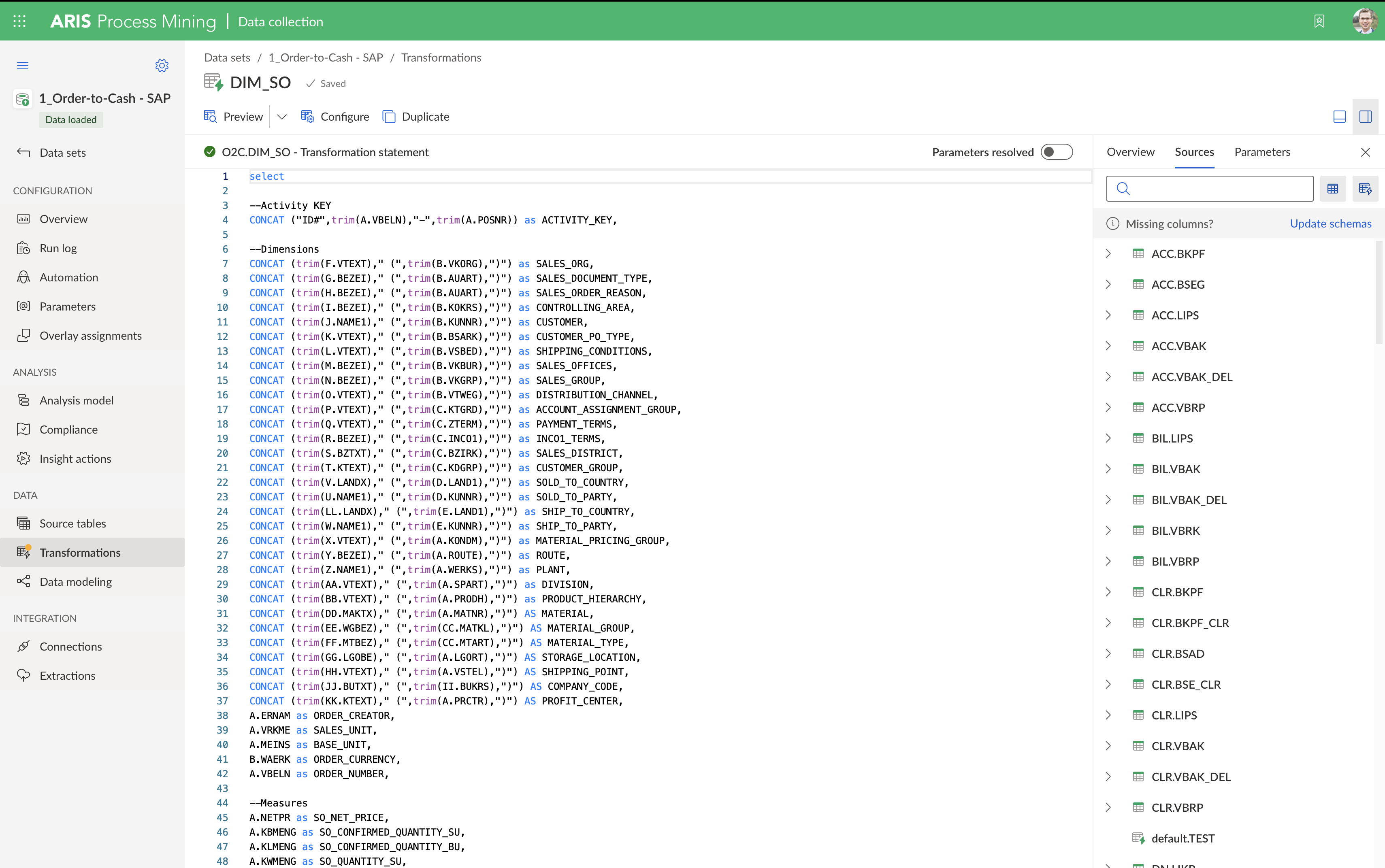 Engineer
An engineer has more advanced access and functionality. They can create and edit data sources, configure data connections, and build custom dashboards and reports. Engineers get all the functional rights of an Analyst, including managing data sets with direct system connections, such as data extractions and transformations.
Optimize data analysis and reporting to drive business outcomes.
Trusted transformation partner!
We were constantly reworking our processes and there was little control or guidance. With ARIS we now have complete visibility and control of processes worldwide, across stores and supplies. We can reduce risk and lower costs at shared service centers, and our staff has more confidence in managing processes.

Jason Dietz

Head of Process Architecture and Capability for Tesco Global