ARIS Process Mining Basic
Start mining your processes and perform quick health checks using data snapshots with the free SaaS version. Ideal for proof of concepts and small teams. Begin your process mining journey today, at no cost!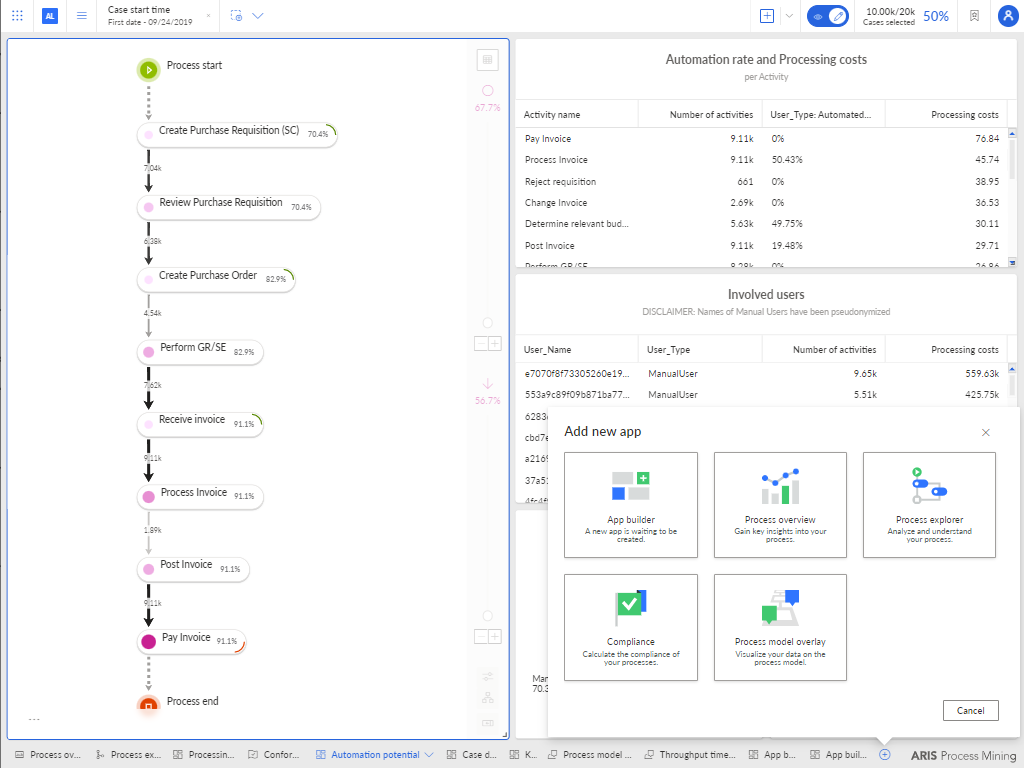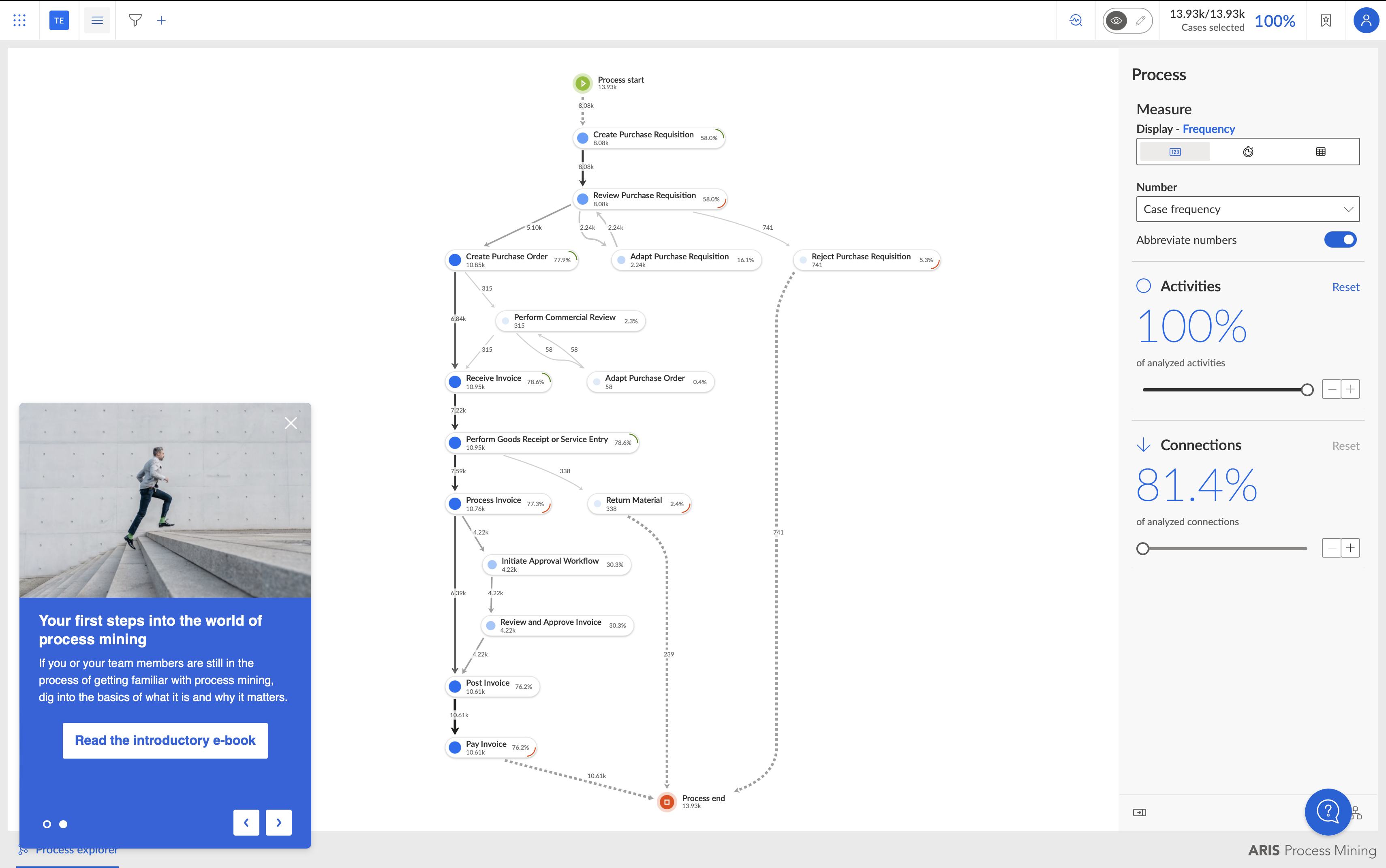 Take the first steps into the world of process mining for free
Start small and scale up! Gain insights into your process performance, analyze business processes, and identify areas for improvement.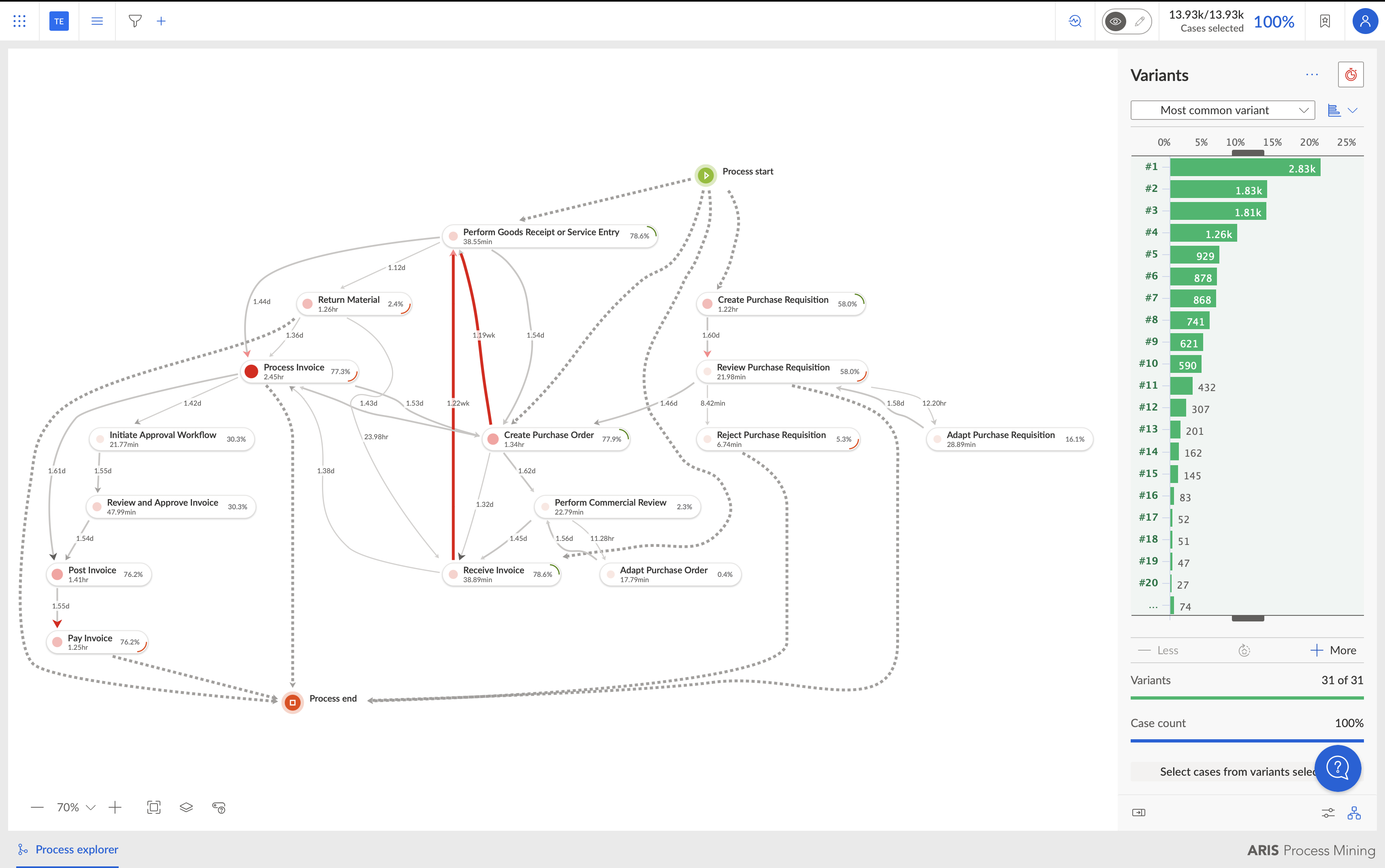 Discover your processes reality
Gain valuable insights into your operations, by simply uploading CSV data. ARIS Process Mining automatically analyzes the information and identifies existing processes and process variants, providing you with clear visualizations of your operations.
Detect inefficiencies and bottlenecks, and make data-driven decisions that enhance performance and customer satisfaction.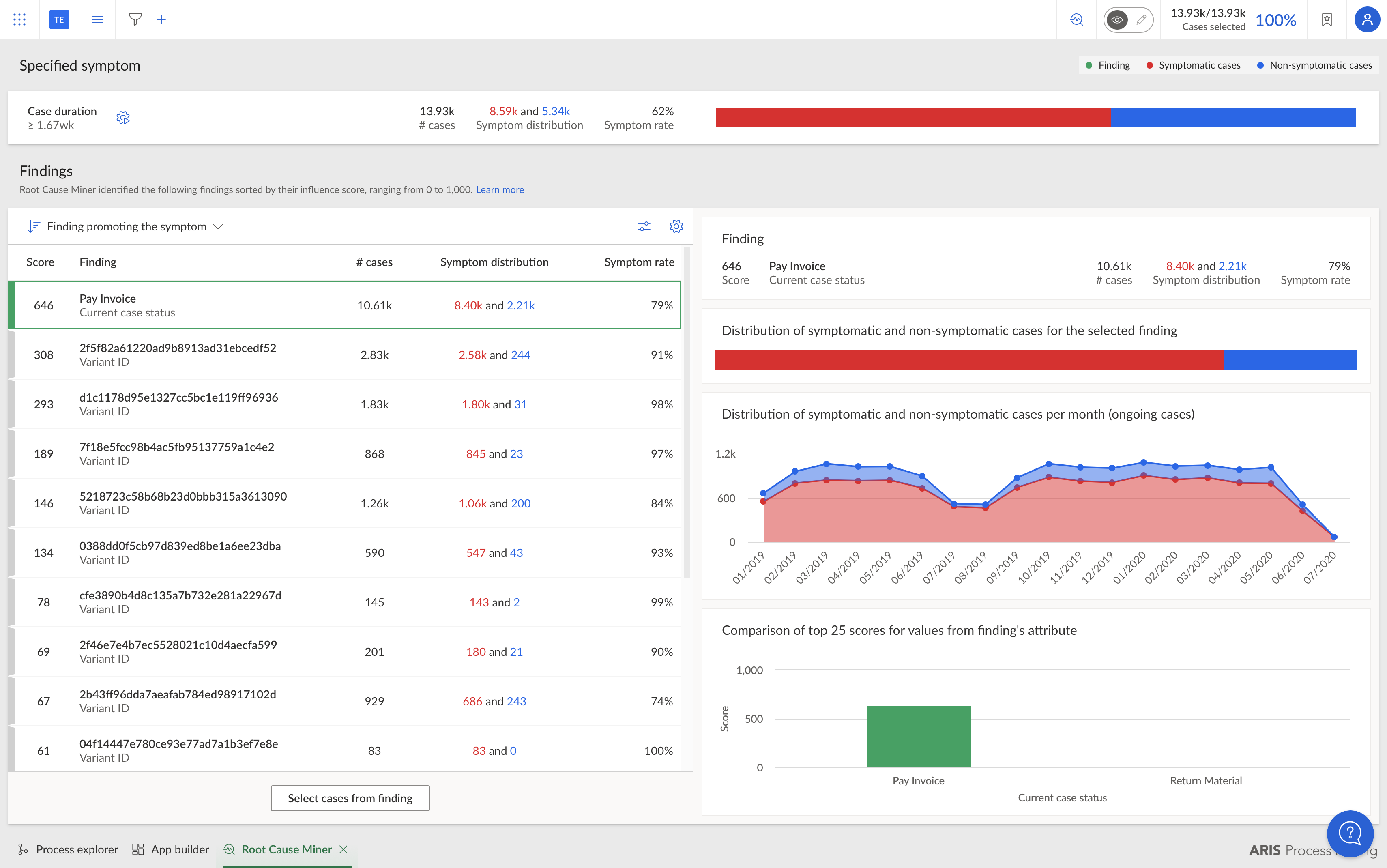 Root-cause mining for automated process analysis
Automate your process analyses using powerful algorithms that allow you to search discovered data for conspicuous structures and patterns. With root-cause mining in ARIS, you identify and eliminate the exact problems causing delays and bottlenecks.
Focus on the automated fixing of process issues instead of performing manual analysis.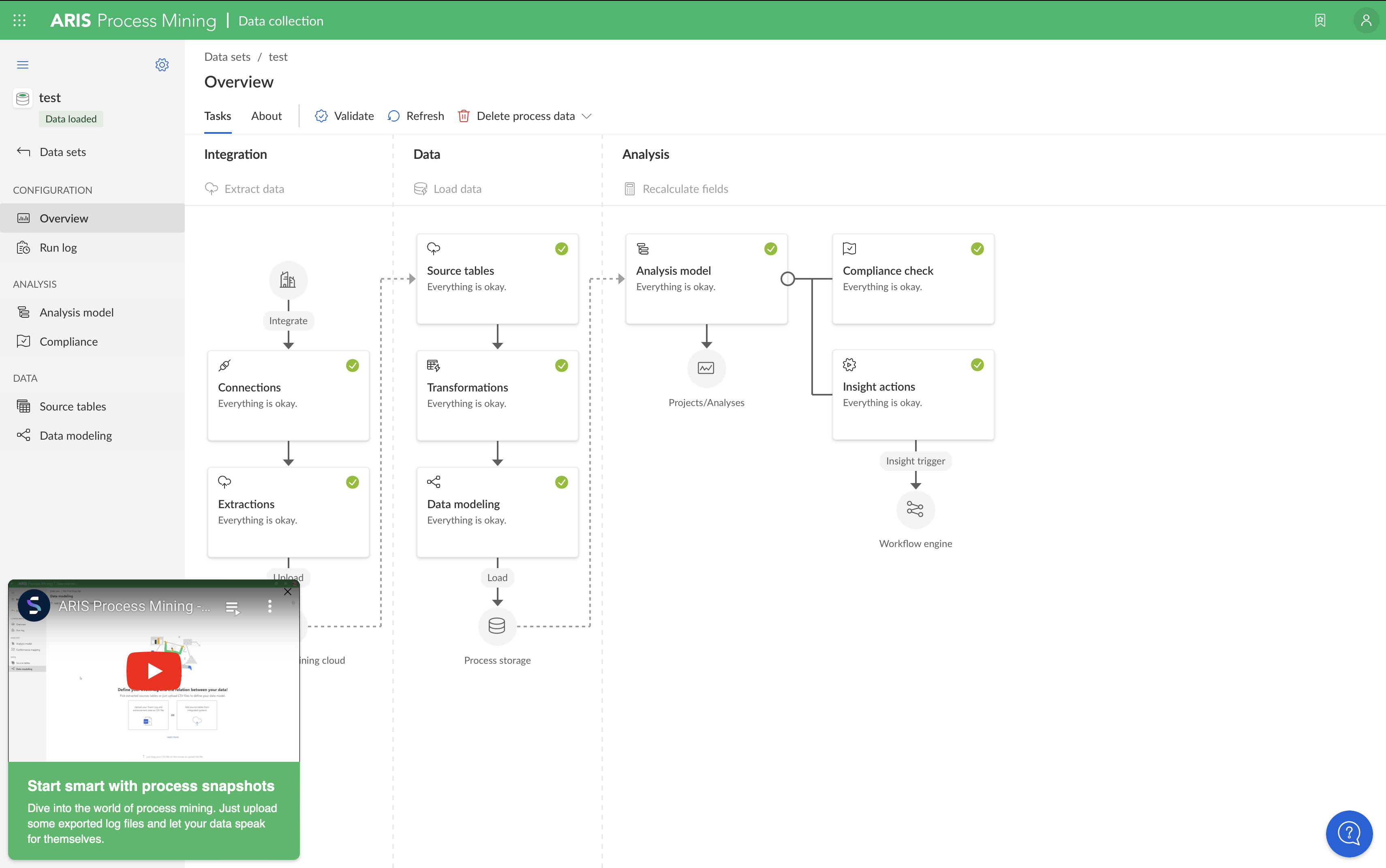 Quick results on process snapshots
Benefit from swift and easy process analyses with simple data snapshots to give you a basic overview of how your operations work. This provides you with a solid starting point for process mining within your organization, laying the foundation for more complex analyses and optimizations in the future.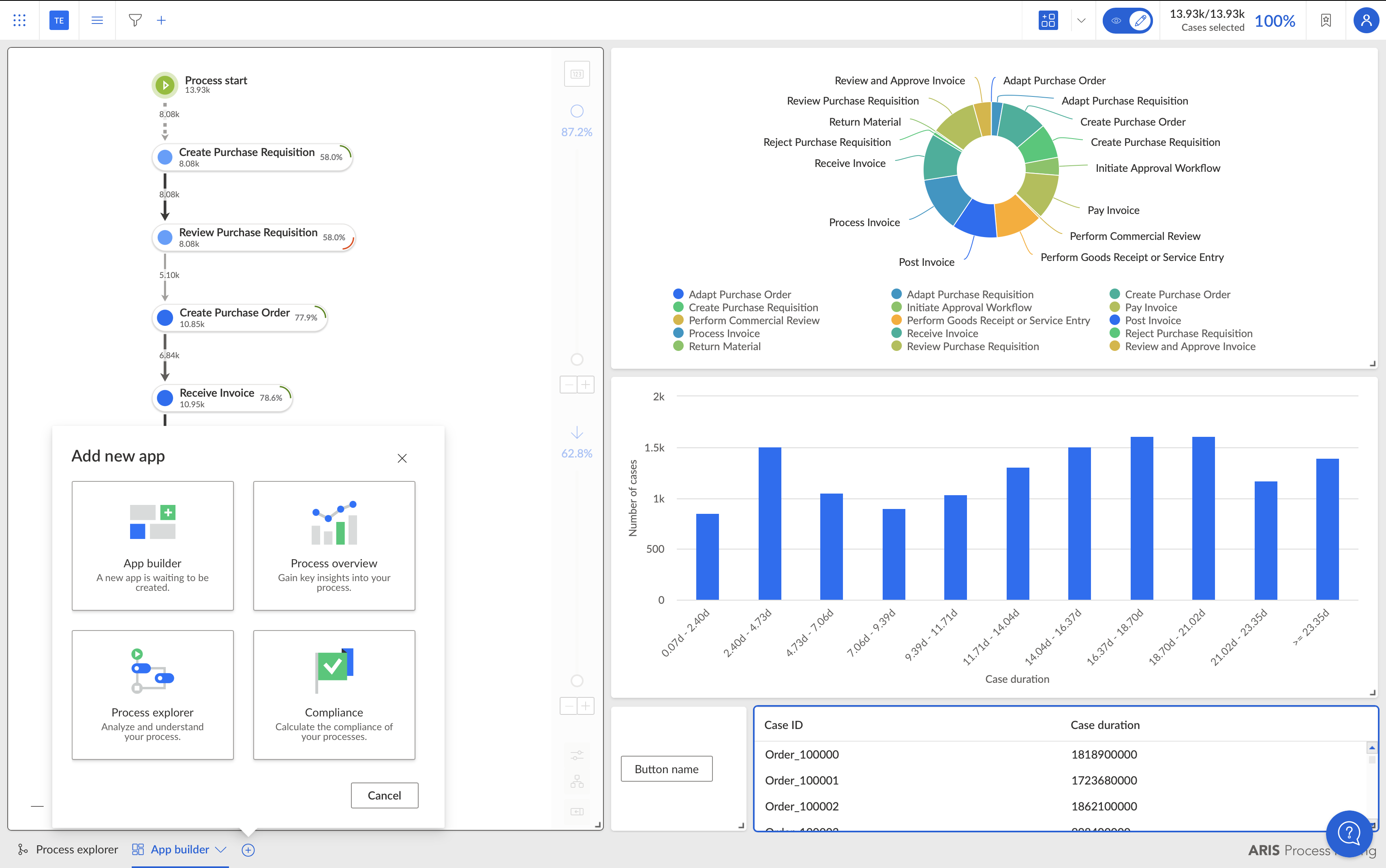 Easy & intuitive interface
Easy to use thanks to an intuitive interface that makes it simple to navigate and understand. Even those new to process mining can quickly get started due to a user-friendly layout that guides you through the process step-by-step.
With clear visualizations and easy-to-read analysis, you can quickly gain a deep understanding of your business processes and how they are performing.
User type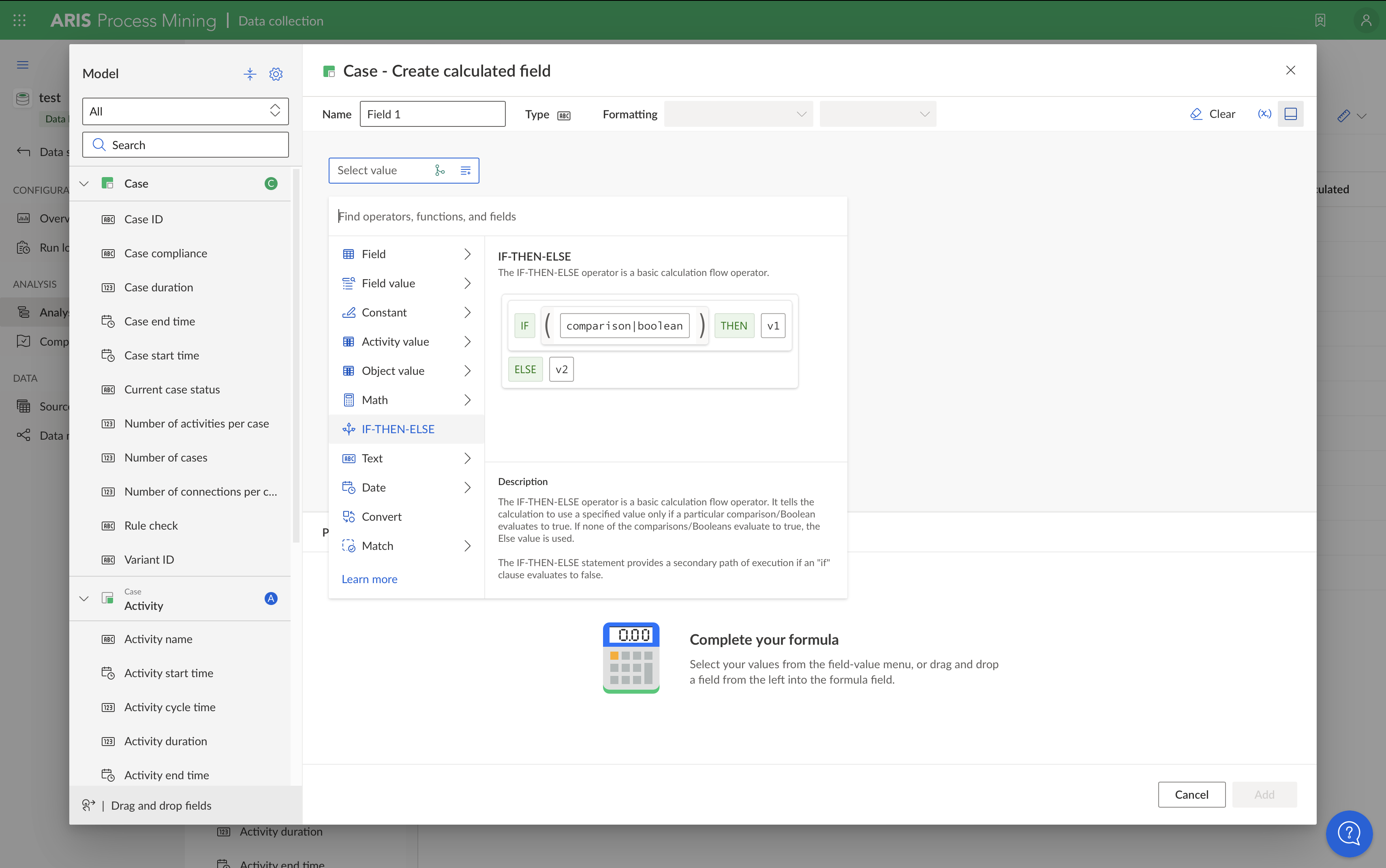 Analyst
An analyst performs advanced data analysis, manage data models, and manages data and configures data integrations. Analysts are responsible for managing and optimizing the process mining workflow within an organization and have therefore the ability to quickly import process data via CSV files.
Build powerful analyses and gain valuable insights to improve efficiency and productivity.
Trusted transformation partner!