ARIS Advanced
Comprehensive features for your process excellence journey to take your teams' productivity to the next level.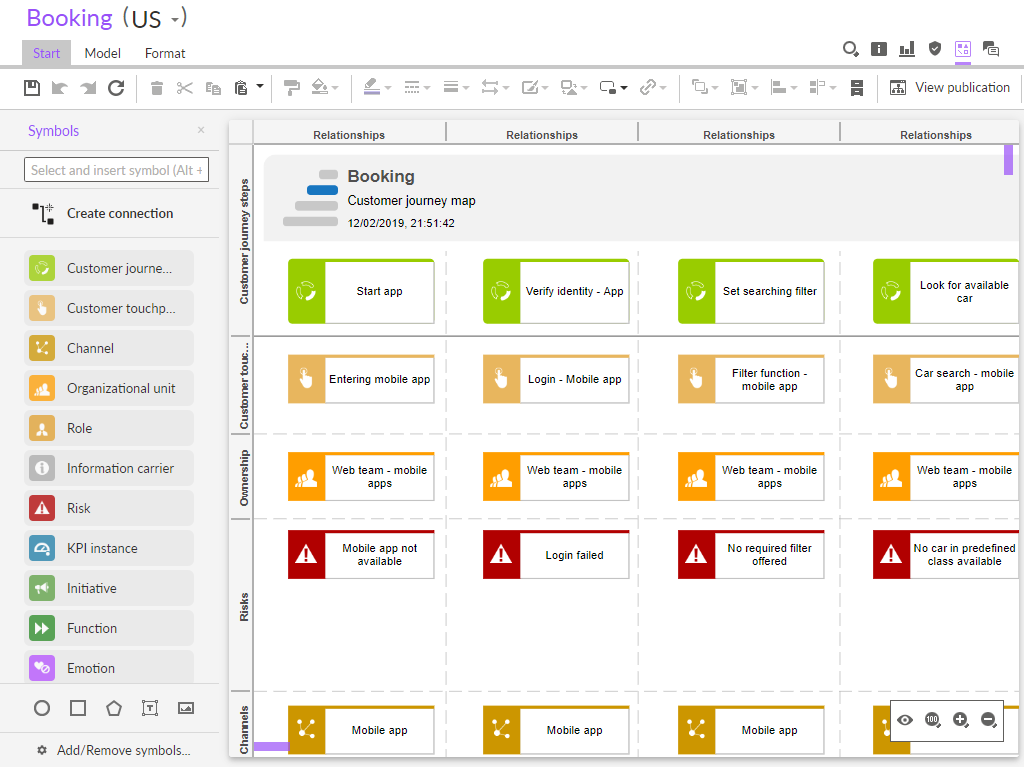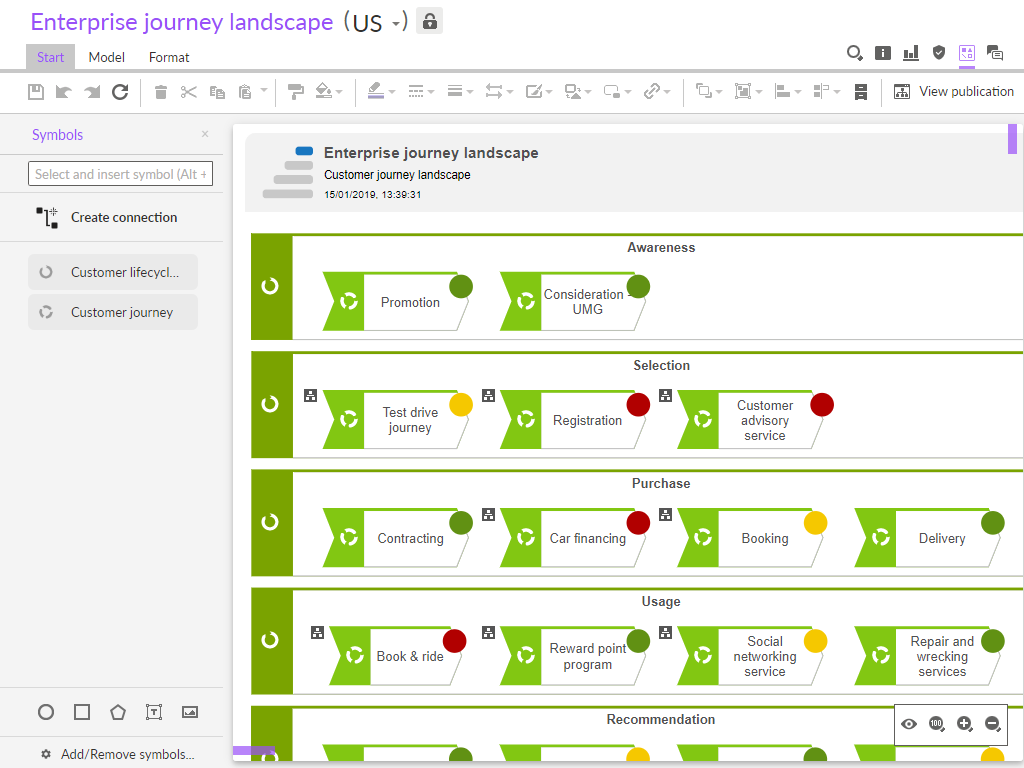 Use market-leading design capabilities
Design and document the process information of your organization with extended modeling activities: 100+ different model types are here to describe your business and how it should be.
From business models to detailed process maps or comprehensive application architectures, find plenty of options to help you design the model that best fits your needs.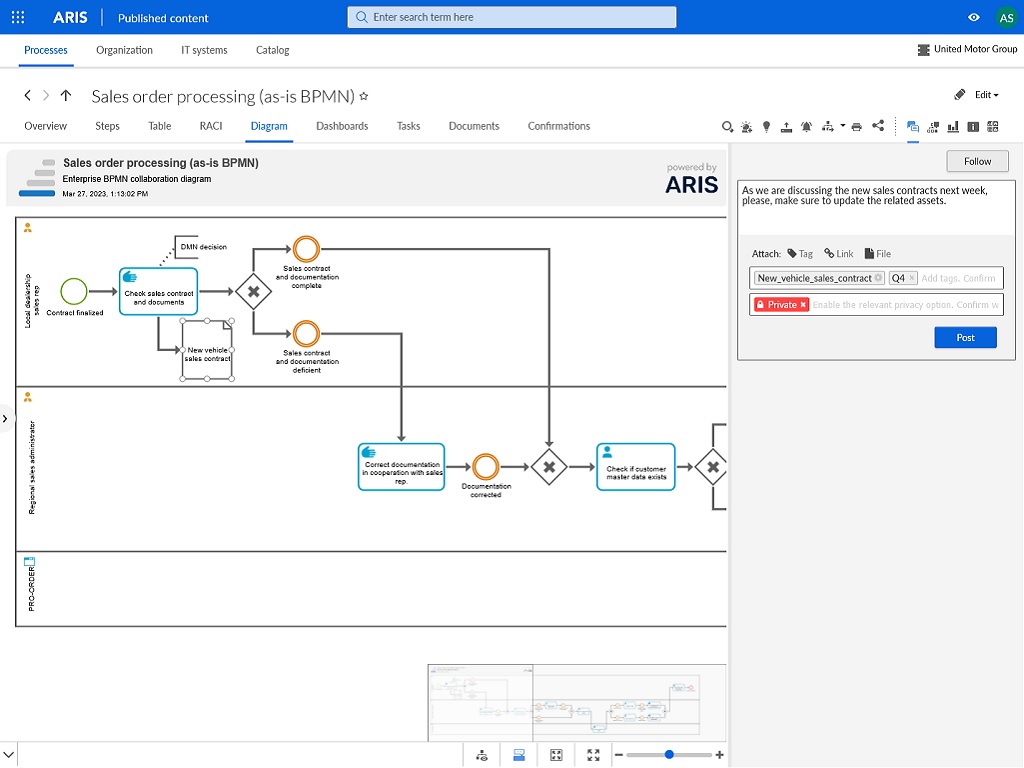 Comment & discuss: social collaboration with your peers
Improving and transforming business processes is a highly collaborative task: enable team members to share knowledge, expertise, and resources and let your colleagues join your process excellence activities.
Use the comments and feedback function to gain insights from everyone, collaborate during design and after publication, comment on models, and work together to build a better business in the future.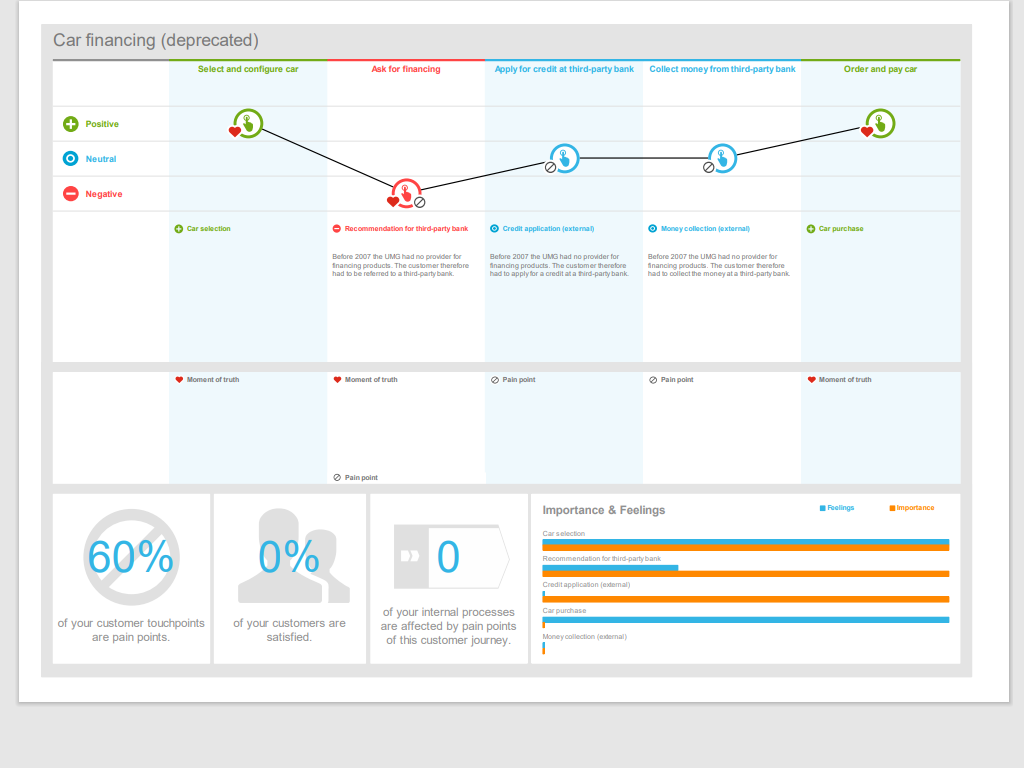 Analyze to make the most out of your data
Maximize the value from your data, gain new insights, and drive better business outcomes. Use pre-defined reports, configure standard reports to create special views on your data, or export the data from ARIS into your own tools.
Run reports with your specific conventions based on a WYSIWYG editor.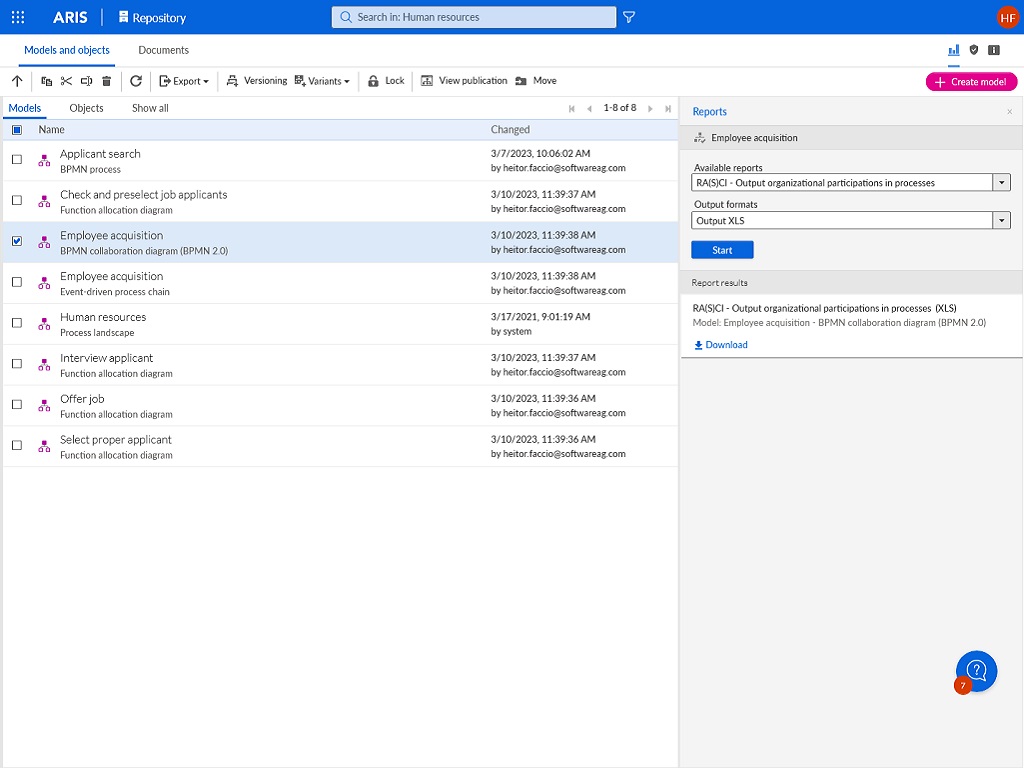 Roll-out information and communicate changes
An effective roll out of information across your organization ensures that your process information and guidelines are communicated, understood, accepted, and acted upon.
Create a process portal with your own corporate identity to communicate process information and changes effectively: publish, share, and collaborate.
User types
Designer
A designer creates new content and can also consume published content. In addition to creating new content, designers are also responsible for contributing and maintaining, and updating existing content.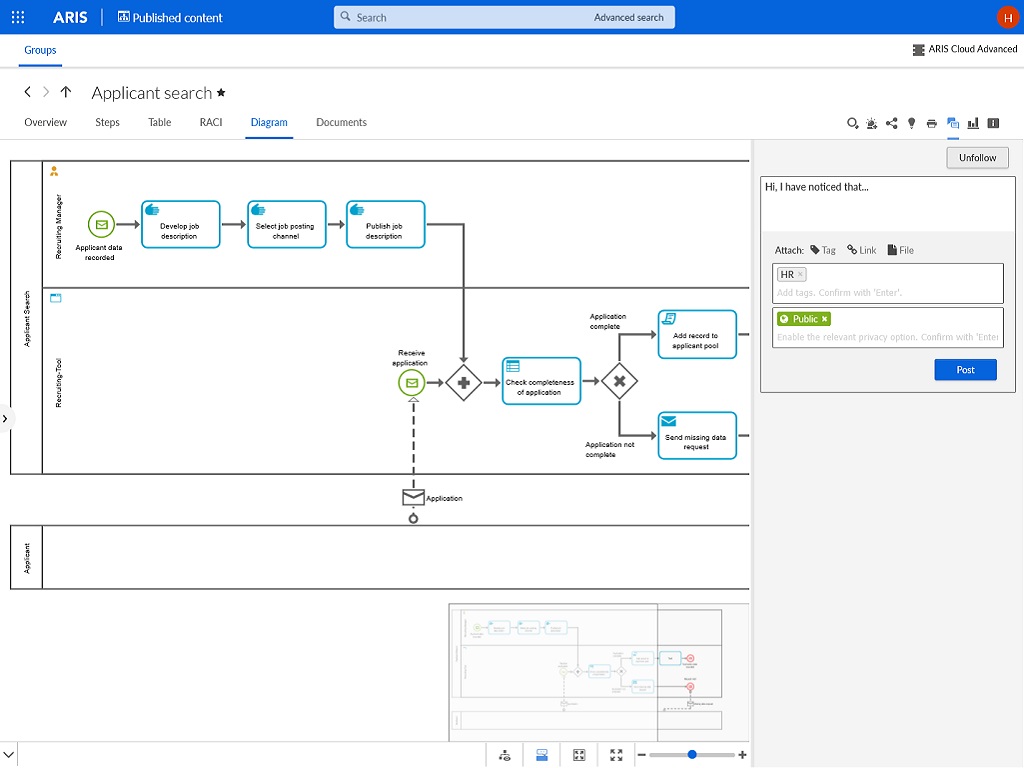 Viewer
A viewer consumes published content and does not have the right or need to create processes or update content.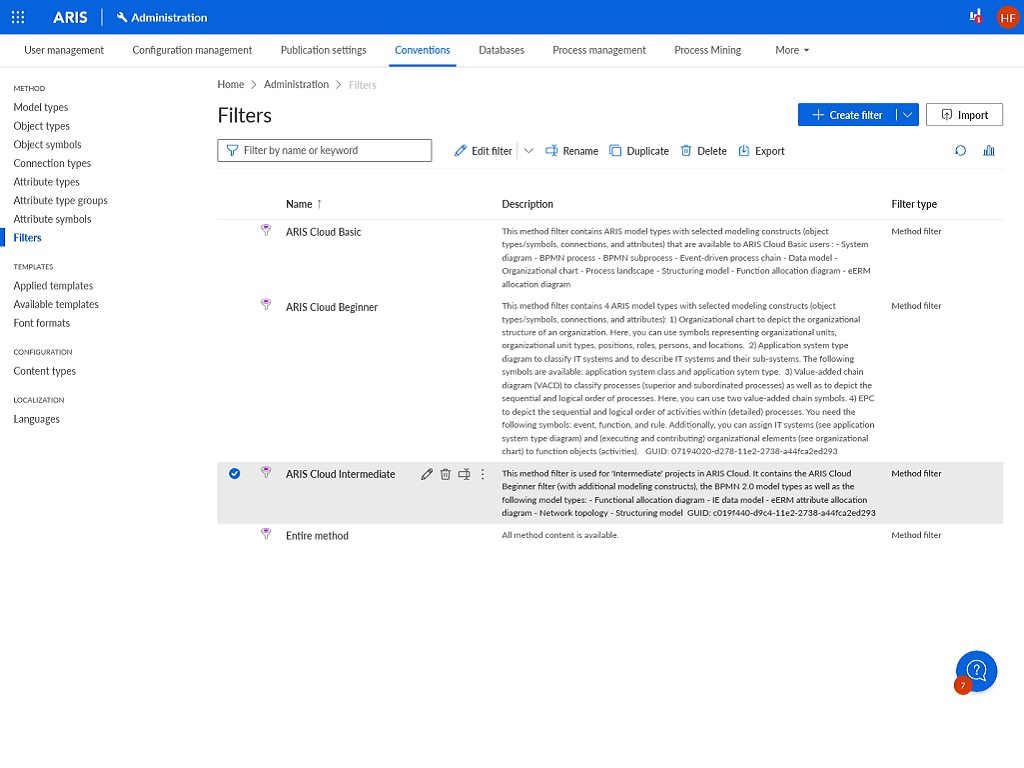 Admin
An admin focuses on the functional administration of ARIS as a single source of truth.
We chose ARIS because we required a cloud solution that combines ease-of-use with a powerful methodology toolbox. Our designers could be on-boarded within just a few days and, with more than 100 diagram types, it meant they could quickly cover all aspects of our business. The collaboration and contribution features involve all users and foster the interactive creation of business processes.

Johannes Wöhler

CTO, Digital Education Holdings Ltd.