ARIS Enterprise
Gain maximum potential from your business processes and establish a full-scale operational excellence program.
Scale and grow as needed
ARIS Enterprise scales and grows with your needs – regardless of your company size now or in the future. With features like role-based access, easy publication & collaboration, or focused management dashboards, ARIS Enterprise lets everyone in your organization take part of your transformation journey – from strategy to execution.
Make sure everyone is on the same page
Rollout and change management is a crucial aspect in every successful transformation. To achieve such a transformation, operating procedures and policies—stored and shared in a single source of truth—must be rolled out to your entire organization.
Share what you want with whom so you can include all your stakeholders on a flexible, collaborative platform.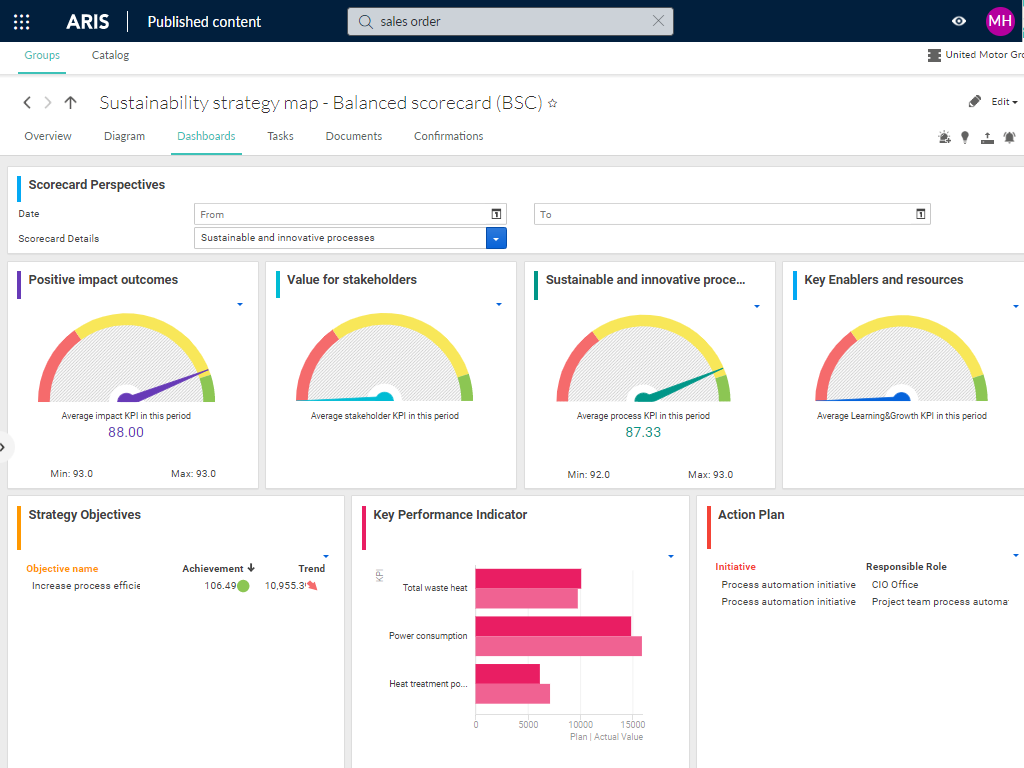 Analyze, visualize, and decide
Understand, document, and analyze your processes. Design new and more efficient processes in the modeling language that best fits your needs (EPC, BPMN, etc). From gaining new insights to making powerful decisions, ARIS Enterprise helps you explore how to fully analyze your repository. Easy-to-understand dashboards allow your stakeholders to create powerful visualizations of reliable data analytics to improve transparency.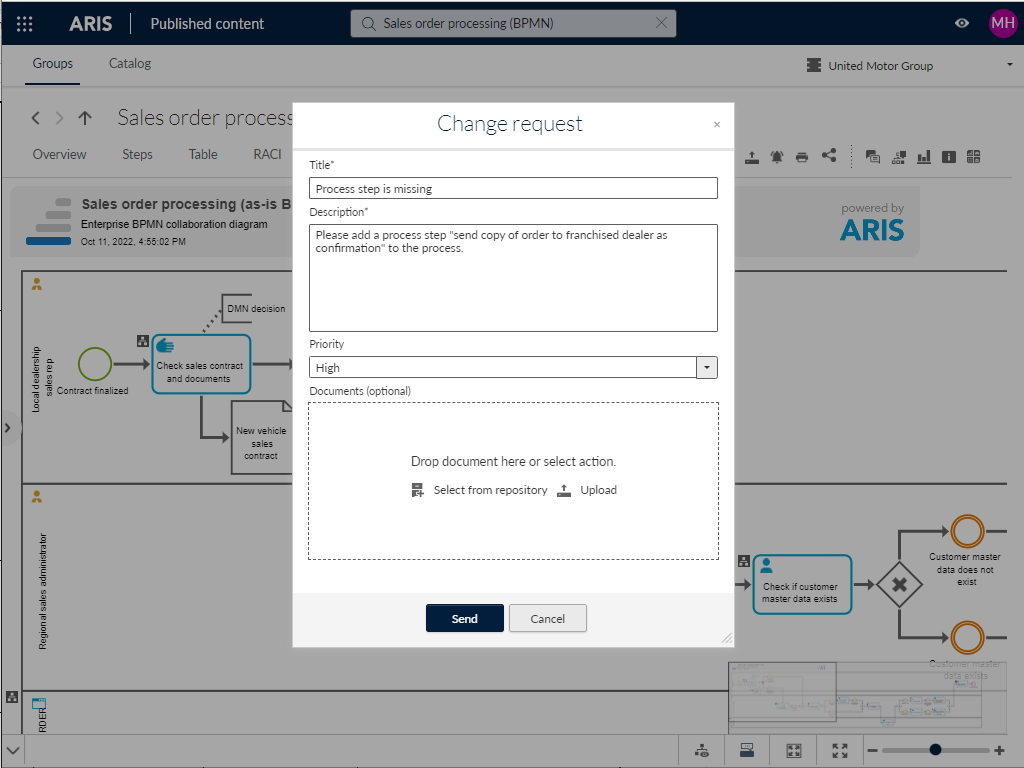 Govern your processes from end-to-end
Manage and govern your enterprise with full visibility and align your organization from end-to-end to provide up-to-date work instructions, policies, and guidelines to all employees. Roll out changes organization-wide using automated process governance and digital confirmation management.
Establish an Enterprise Management System (EMS)
As a single source of truth, ARIS Enterprise supports your complete transform-optimize-control cycle. The process repository is positioned at the heart of your organization and feeds daily business transformation projects and programs with the right information, at the right time.
Align your organization end-to-end to gain greater visibility into your daily operations—enabling impactful, future-proof business decisions.
User types
Designer
A designer creates new content and can also consume published content. In addition to creating new content, designers are responsible for contributing, maintaining, and updating existing content.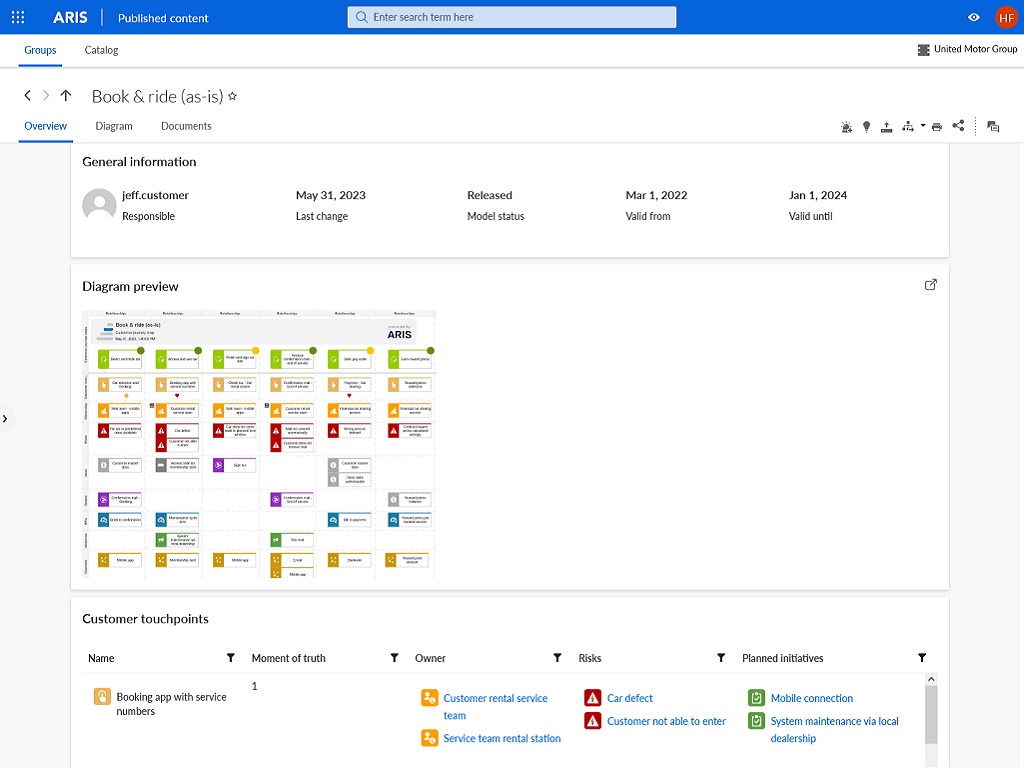 Viewer
A viewer consumes published content, he does not have the right or need to create processes or update content.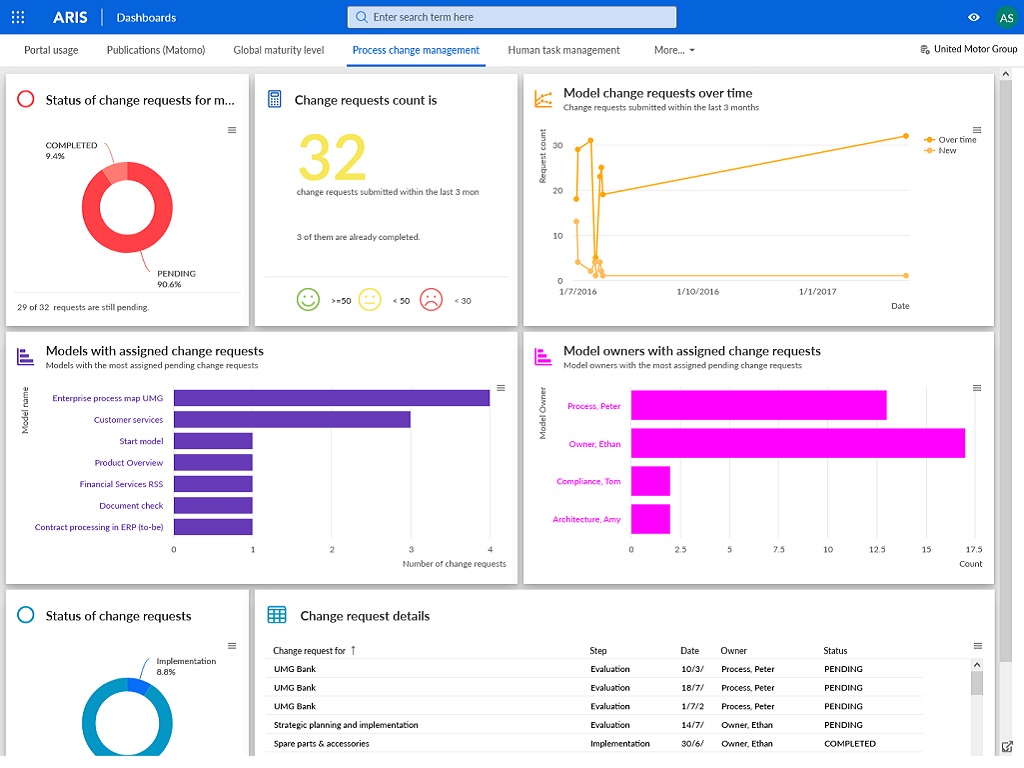 Viewer Pro
A viewer pro consumes and contributes to content available in the ARIS Portal, including views of dashboards.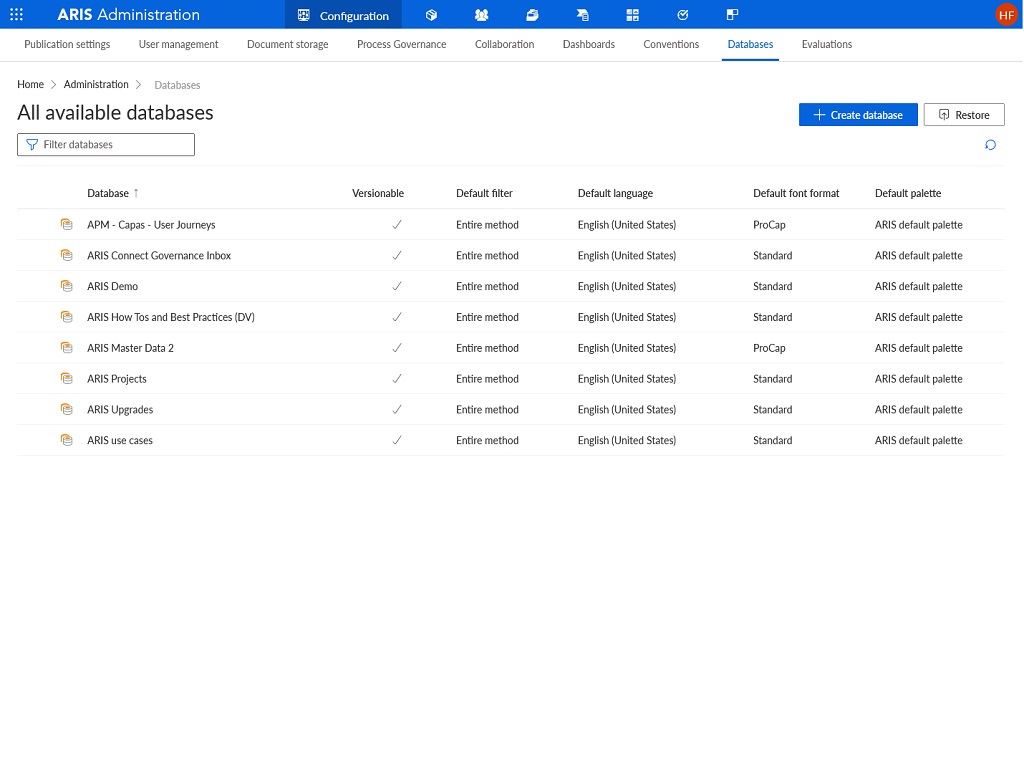 Admin
An admin focuses on the functional administration of ARIS as a single source of truth. An admin efficiently establishes and oversees the process office, ensures successful implementation, manages users and licenses, enforces standards, and maintains the quality of work in the ARIS database.
We were constantly reworking our processes and there was little control or guidance. With ARIS we now have complete visibility and control of processes worldwide, across stores and supplies. We can reduce risk and lower costs at shared service centers, and our staff has more confidence in managing processes.

Jason Dietz

Head of Process Architecture and Capability for Tesco Global