Purchase-to-pay for SAP®
Software AG
Say goodbye to delays and bottlenecks in your purchase-to-pay process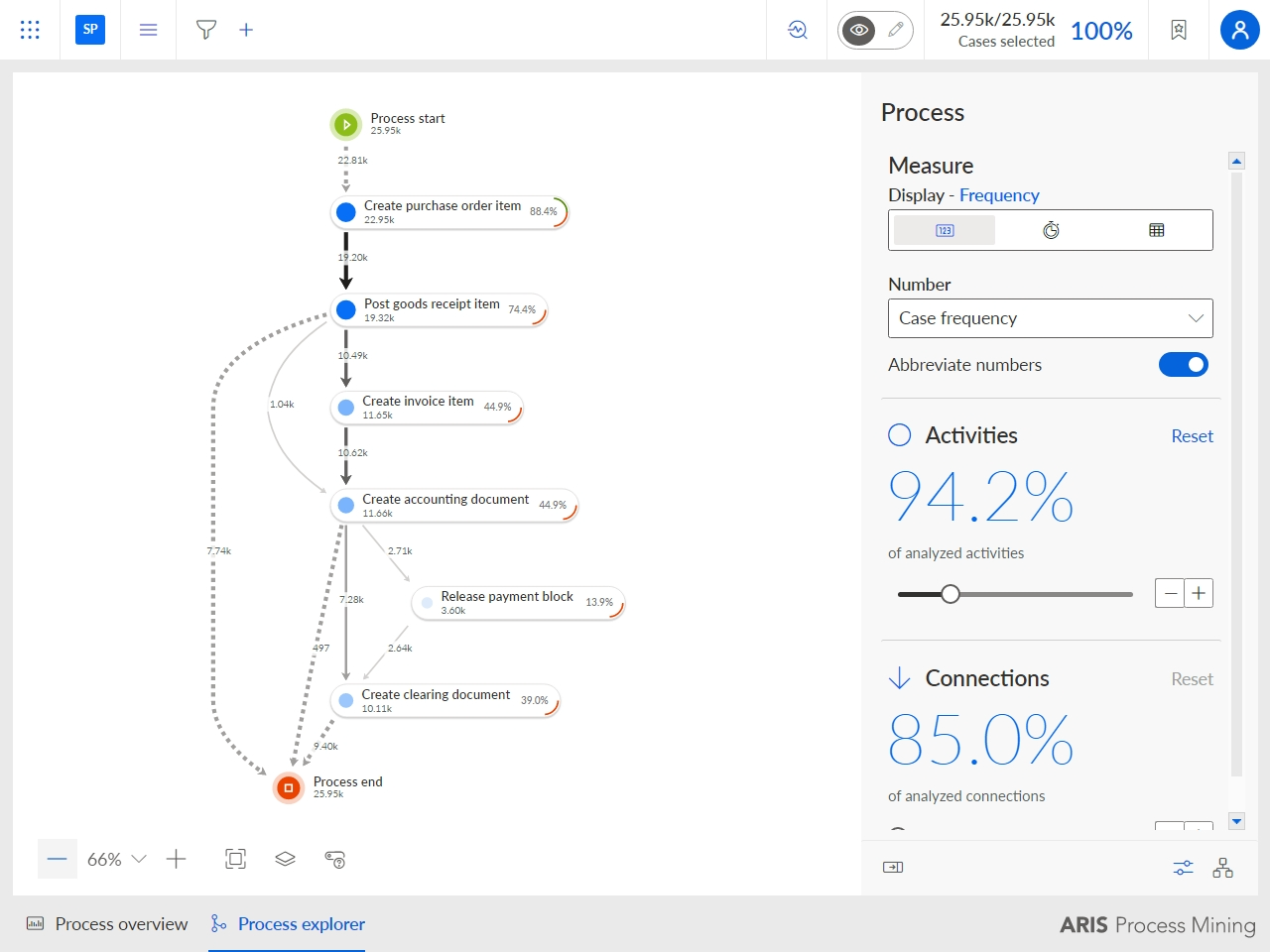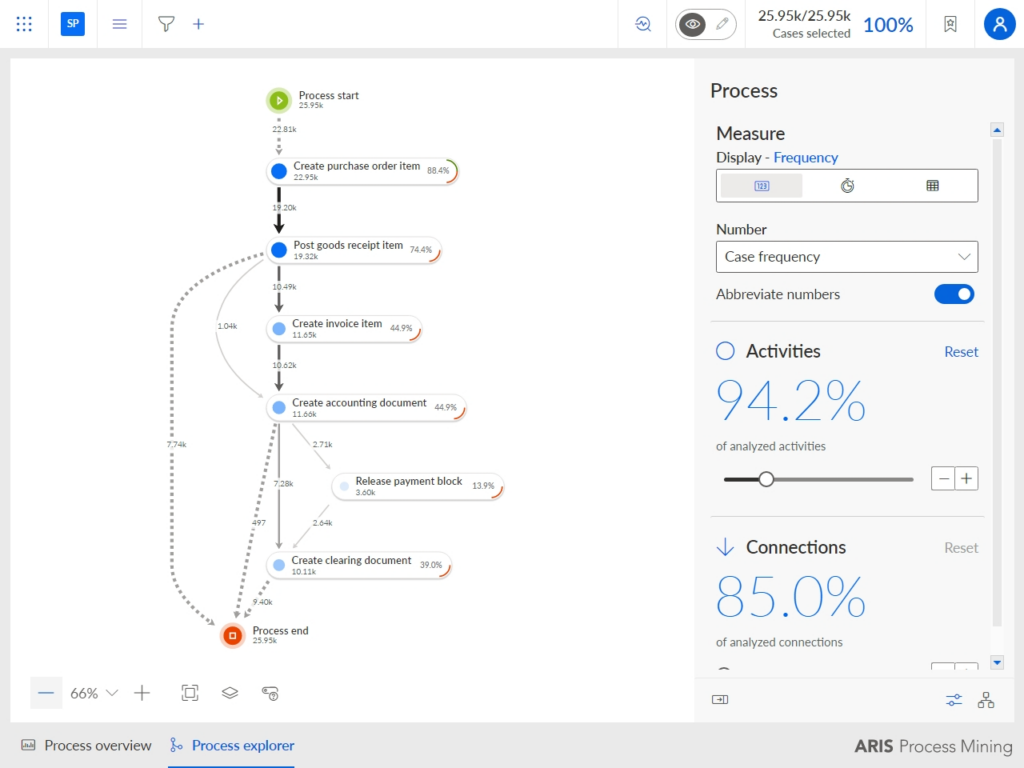 Overview
Say goodbye to delays and bottlenecks in your business operations. This solution is designed to detect long-running processes and highlight areas that need improvement. With a focus on important metrics like cycle times, conversion rates, on-time delivery, and maverick buying, you'll have all the information you need to optimize your operations.
Visualize throughput times between phases, so you can track your progress every step of the way. Don't let inefficient processes hold you back any longer.
Benefits
End-to-end 

transparency

of the entire lifecycle of the purchase-to-pay

process

​

Identify inefficiencies and

bottlenecks

in your purchase-to-p

ay process

​

Benchmark organizations as units and use the best practices

identified to 

improve process performance


Identify process deviations from the ideal process using

conformance 

analysis

​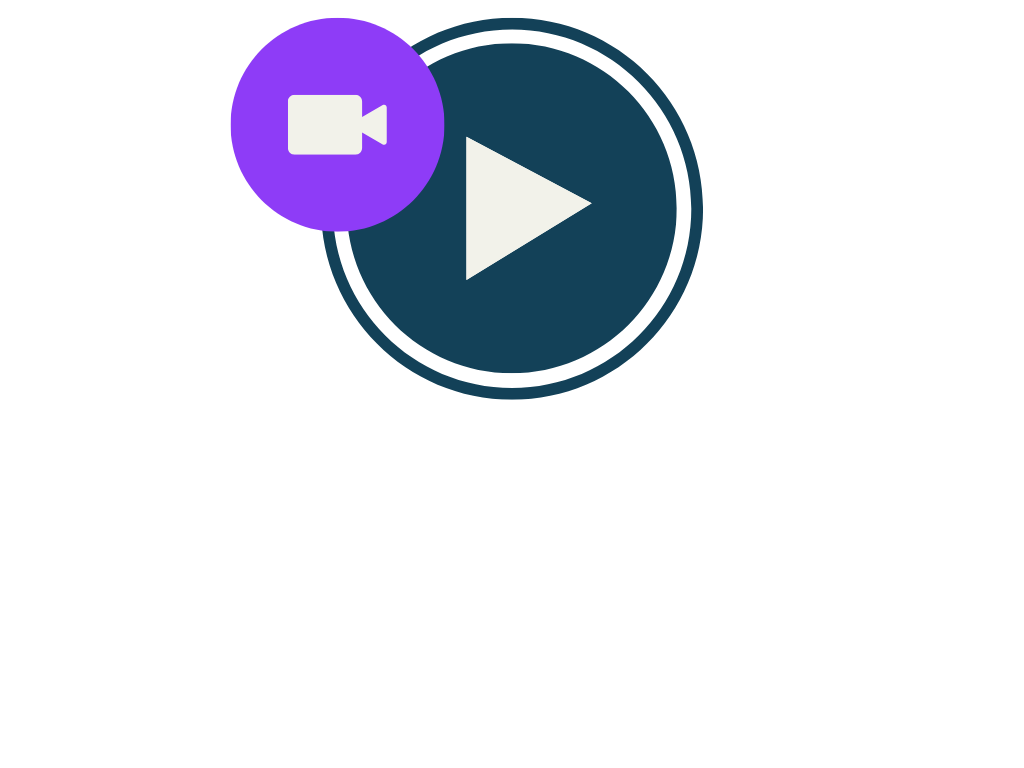 Demo
Watch the full purchase-to-pay for SAP® demo and learn how to identify long running processes that lead to delays. Uncover areas that can be improved to attain process excellence.